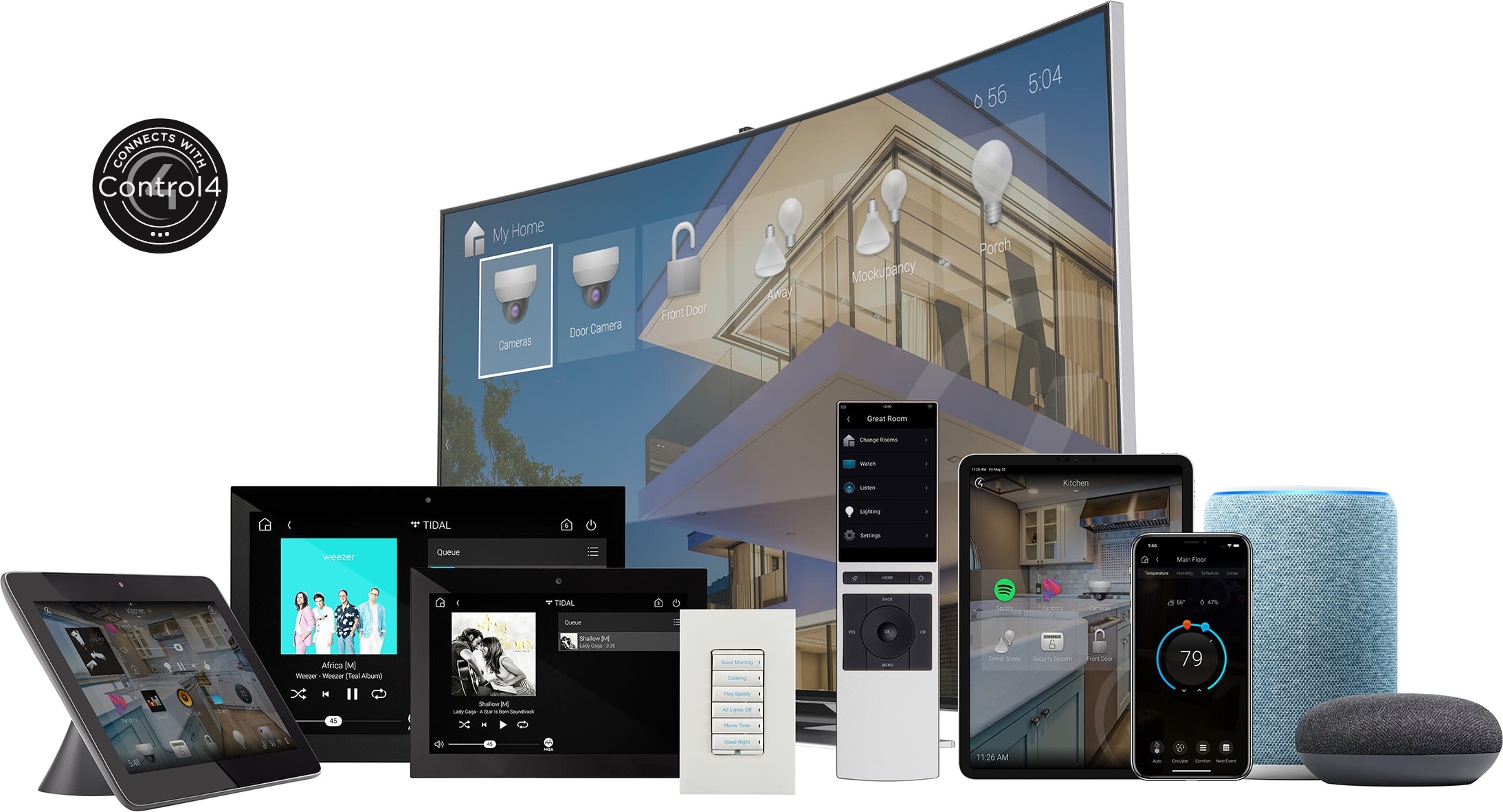 Lennox S40 Smart Thermostat compatibility includes premium, professionally installed, smart-home automation platforms like Control4.
Professionally installed, smart-home systems from Control4 maximize the smart-home experience. They automate connected devices to provide full control of nearly everything in the home, from smart lighting, home security, and intercom, to home theater, universal remote, and multi-room audio, to name just a few. That means perfect air can be part of more smart homes than ever before, all managed through one convenient control.
Features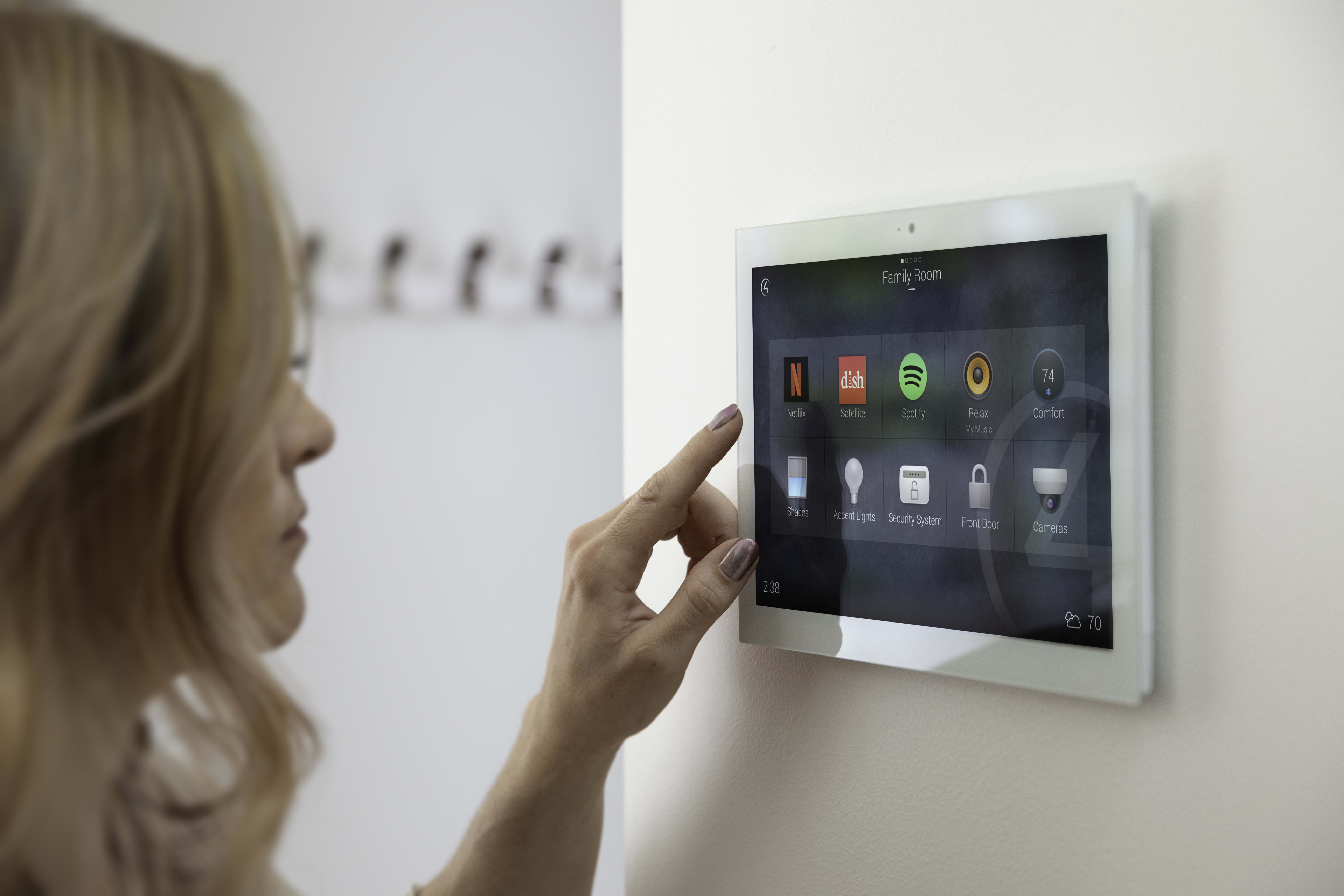 Once a Control4 smart-home system is installed, perfect air can be controlled through a number of options, not just the Lennox S40 Smart Thermostat and the Lennox Smart Thermostat mobile app. A variety of interfaces are available that place the S40 icons on the main screen. Here is what you can control through your Control4 interfaces:
Display all systems in the home and select a system
Display all zones in the system and select a zone
Turn system/zone ON/OFF
Change manual modes
Change set-points for each zone/system
Change fan mode
Get Started
Before you start
For Control4 integration with the Lennox S40 Smart Thermostat, you must contact your Control4 dealer directly
to download and install the necessary Lennox API/driver for your operating system from the Control4 library.
This integration is backwards-compatible, meaning an S40 Smart Thermostat that's already installed can be
fully integrated with a new or existing Control4 platform.
Resources
Lennox Smart Thermostats and Control4
Lennox Smart Thermostats that work with Control4